Website & e-Commerce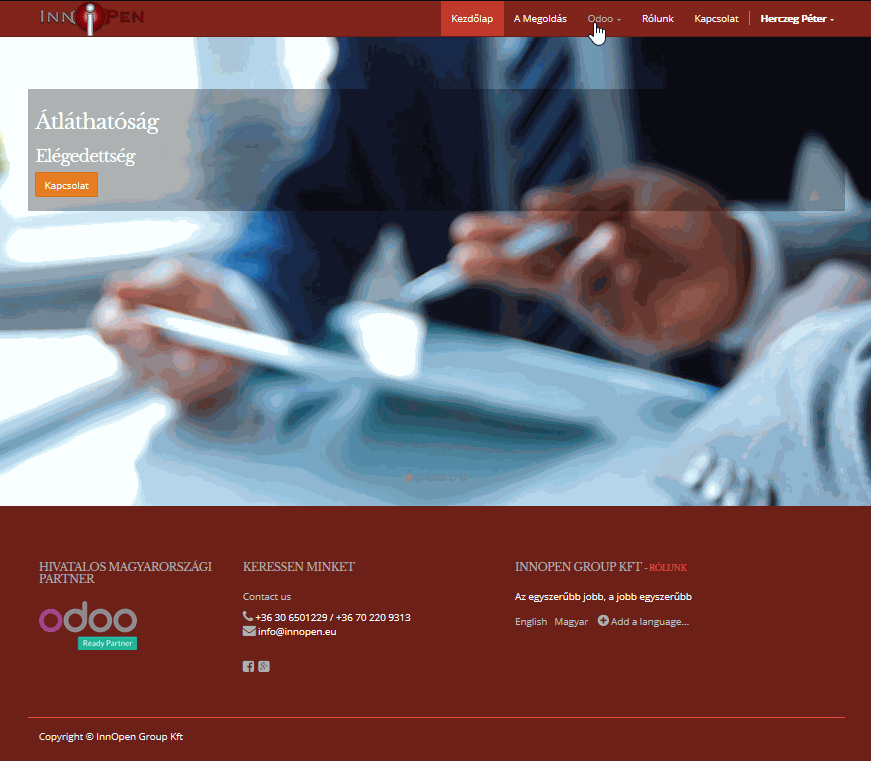 Odoo's building blocks allow you to design modern websites from scratch. It's extremely simple compared to the way other website builder work.
Whether it's for products descriptions, blogs or static pages, you don't need to be a professional designer to create clean content. Just drag, drop and customize default building blocks.
No synchronization. Full integration
Traditional eCommerce and CMS provide little integration with other systems because it's not their core focus. With Odoo's integration, you benefi t from the best management software to follow up on your orders, job applicants, leads and much more - all in an instant.
e-commerce
Use  the  unique  'edit  inline'  to  create  a professional catalogue of products and  great product description pages. 
Increase your revenue per order with builtin cross-selling and upselling features.
Quote Builder
Create  polished,  professional  quotes  in minutes and let your customer accept the quote on your website interface. Use crossselling and discounts to push and boost your sales
Blogs
Write blog posts to engage with your visitors. The blog feature allows you to be found by internet search engines and build visitor loyalty by adding a one step subscription button.
SEO
Google Analytics tracks your shopping cart by default. Sitemap and structured content are created automatically for Google indexing.
Attract new visitors efficiently
«Promote» tool suggests keywords according to the most searched terms on Google. Search Engine Optimizationtools are ready-to-use, with no confi guration required.