Project Management
Keep track and manage your projects using tasks for short term project execution or plan phases for long term planning.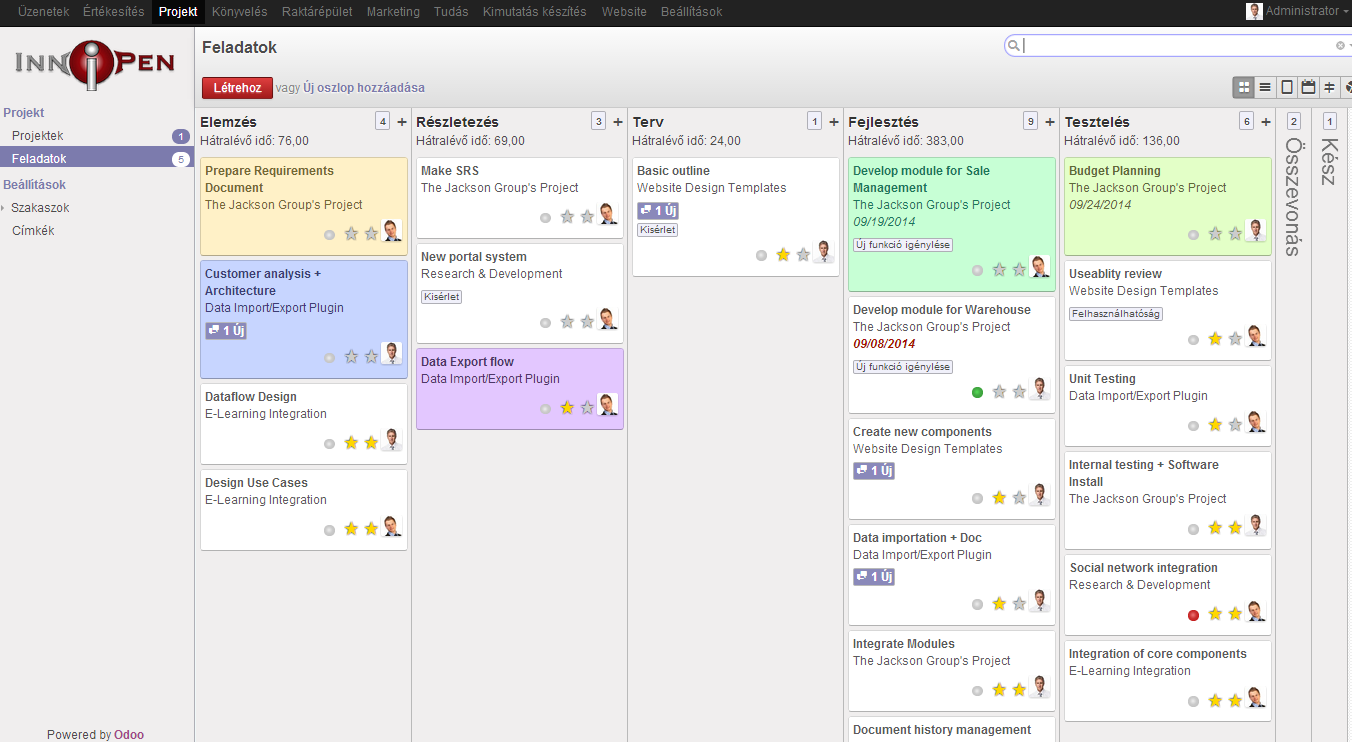 Collaborate Efficiently
Write tasks collaboratively using a shared pad, discuss with integrated chat, share tasks with customers.
Schedule automatically
The scheduler will help you plan tasks and phases according to your human resources availability.
Sync with Emails
Save time and send/receive emails related to your project. Communicate with your team, customers and suppliers.
Instant reports and analysis
Enjoy the smart user interface with graphical statistics, Gantt charts, calendars, etc..
Manage issues
Follow bugs and support requests, line-up the issues on projects while tracking your quality of service performance.