Human Resources
Manage the most important asset in your company: "People". With our module for personnel information management, leave, time tracking, attendance' expenses, periodic evaluations and recruitment.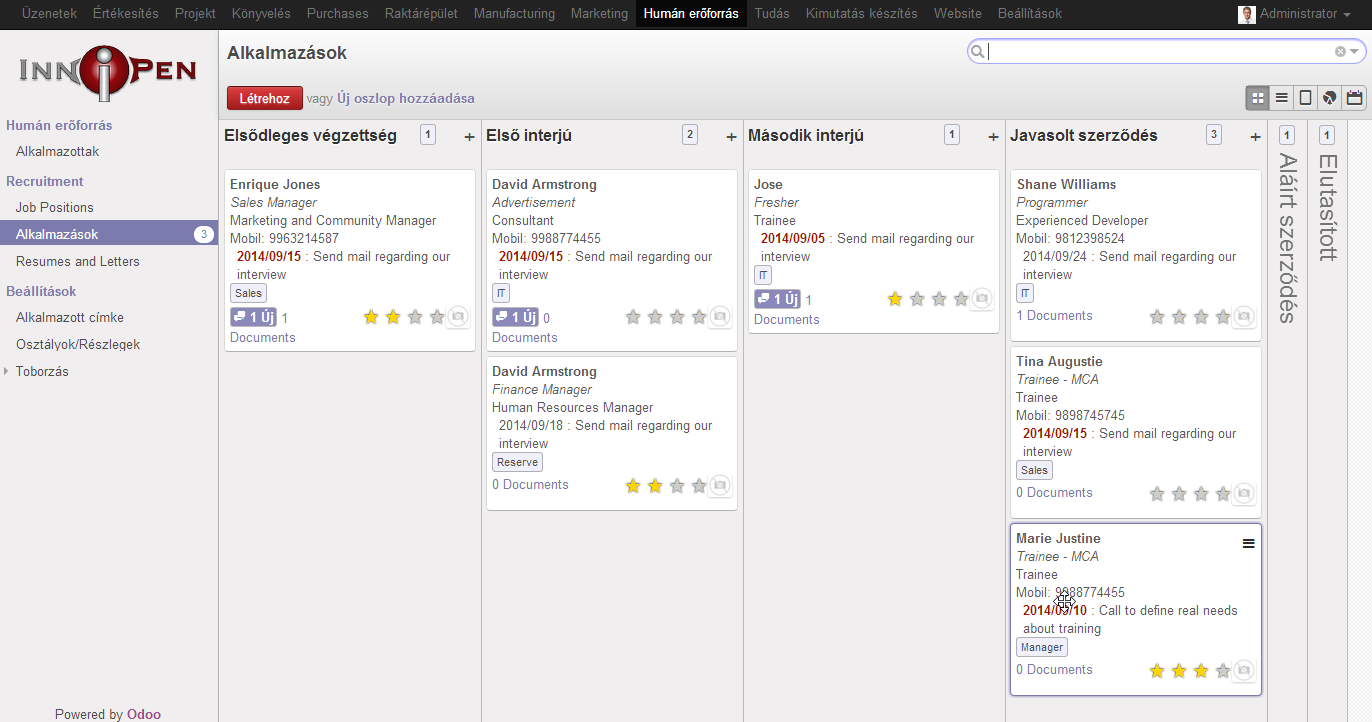 Track time and attendances
Record timesheets, check time spent on tasks, control your employees and project costs.
Follow recruitment
Keep track of the recruitment process to facilitate evaluation. Search and browse trough your CV base.
Reporting
Giving you a comprehensive overview of your employees' timesheet and leaves in one single dashboard.
Plan periodic evaluations
Set-up evaluation plans for your employees and watch their evolution. Define steps with interviews and keep track of the progress.
Manage your employees
Enter all essential data on your employees and oversee all important information in your company address book.
Centralize your expenses
Get rid of the paper work and follow expenses directly into Odoo. Easy validation, reimbursement and re-invoicing.
Manage leave requests
Employees enter their requests (paid holidays, sick leave, etc), for managers to approve and validate.