Odoo CRM
Odoo CRM allows you to track your best leads and opportunities. You can customize your sales cycle, controls statistics and forecasts and setup marketing campaign automation to improve your sales performance.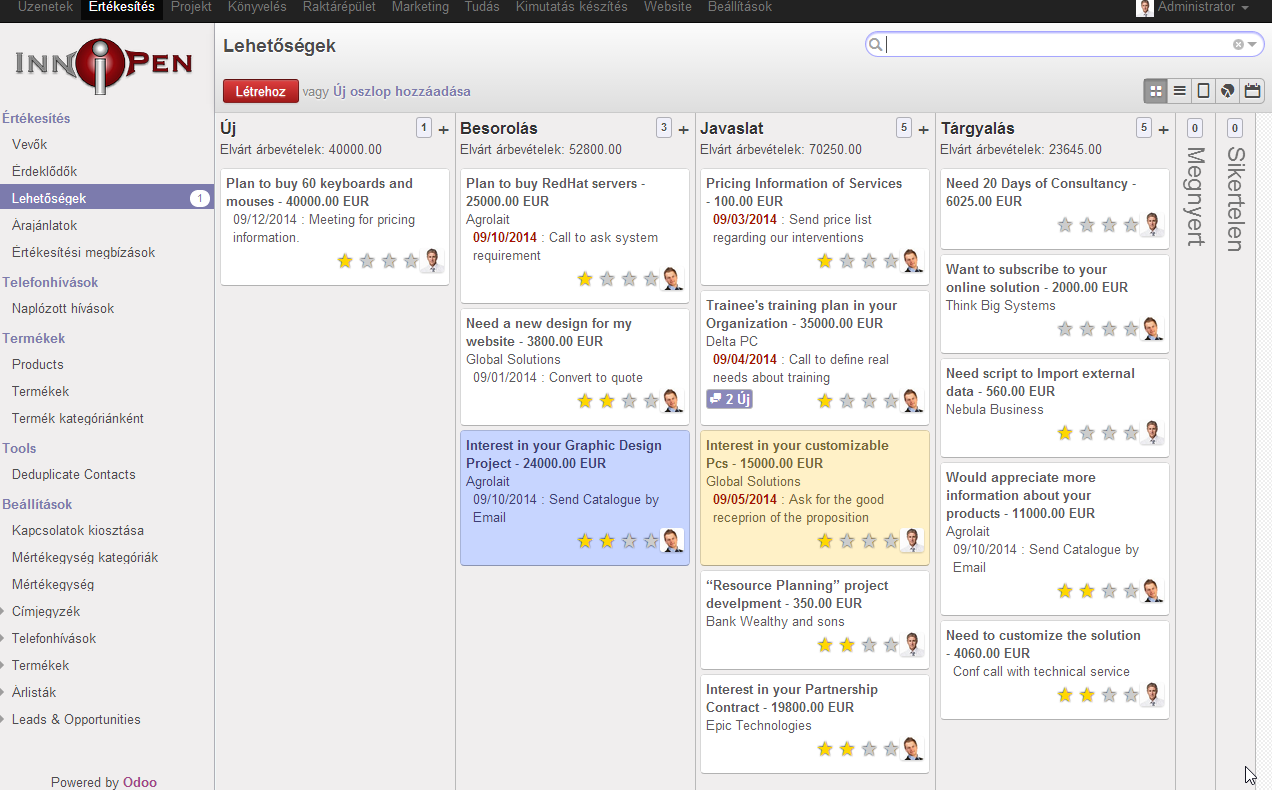 Trace Leads & Opportunities
Manage your sales team, sales funnel and track your best leads and opportunities up to the sales order.
Outlook & Thunderbird Plugins
Synchronize your emails with Odoo CRM. Create new leads from outlook,  zoom the customer or the document etc.
Get Realtime Statistics
Get accurate forecasts with the Odoo CRM business intelligence engine to analyze your sales activities.
Acquire Leads
Odoo CRM provides an email gateway, website integration forms and plugins to create leads automatically through web-services.
Plan Meetings & Phonecall
Follow-up your opportunities efficiently: Shared calendar of meetings, logs of calls, sales task etc.
Follow Quotes & Sales Order
Convert opportunities to quotations in one click, convert the quote to a sale order and follow-up a sales(invoicing, deliveries, etc..)
Run Marketing Campaigns
Odoo CRM allows you to automate your lead processing using marketing campaigns that automate emails or paper mails.
Be Mobile
Odoo CRM's calendar is synchronize with iPhone, Ms Outlook or Android.